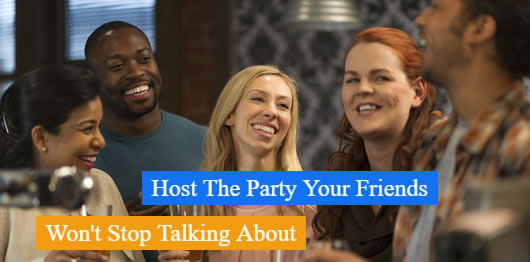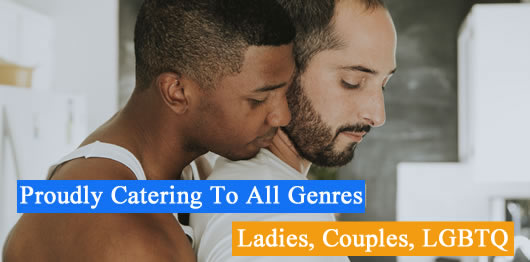 From ingenious ways to spice up your relationship to intimate health information that will tickle your fancy, an Intimate Tickles romance party is anything but ordinary. And, unlike shopping at a store or online, your guests will be able to ask personal questions, and discover exactly how each touch, stroke, and vibe works, and how it can complement your most sensual encounters.
All Intimate Tickles adult romance party, and online ordering is completely private and confidential.
Our Hostesses Receive Great Rewards!
This Months – Host/Hostess Special
Scorpion Vibrator, Pussidon Sea Monster Stroker, Intro To Plugs.
We pride ourselves on catering to ALL preferences, so our host/hostess monthly special follows that rule, offering pleasure for the woman, the man, and anal pleasure. Click the thumb below for a better look.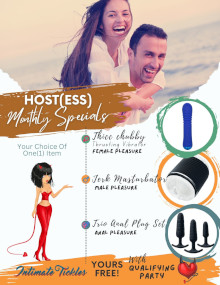 As a host of an Intimate Tickles Tickle Toy Party, you'll have the opportunity to receive discounted & free products. Host a party in your home and your consultant will award you with 10% of the sales in free products with every *qualifying party. Invite your friends, relatives, work buddies, and couples to attend your exciting gala.
Contact Me Today To Book Your Party!
Pump It Up With A Theme Party
Add a little spark to the event by infusing a theme to your Tickle Toy Party. Your friends will love the excitement, and you are sure to enjoy the added zing that comes with a theme party. We have lots of theme ideas, and of course, we welcome you to come up with your own. We've included a few ideas here, and a more extensive list can be found on our Party Events page.
With the assistance of some of the top names in the industry, and by listening to the feedback of our elite romance consultants, Intimate Tickles is proud to present an innovative line of diverse, unique, quality, and cutting edge product line. Our vast selection affords you, our hosts and hostesses, with the priceless advantage of being limited only by your imagination. Ask your individual consultant about party decorations for your theme party!   Bottom line, whatever kind of party you want, we will accommodate you. Feel free to Contact Us with your ideas!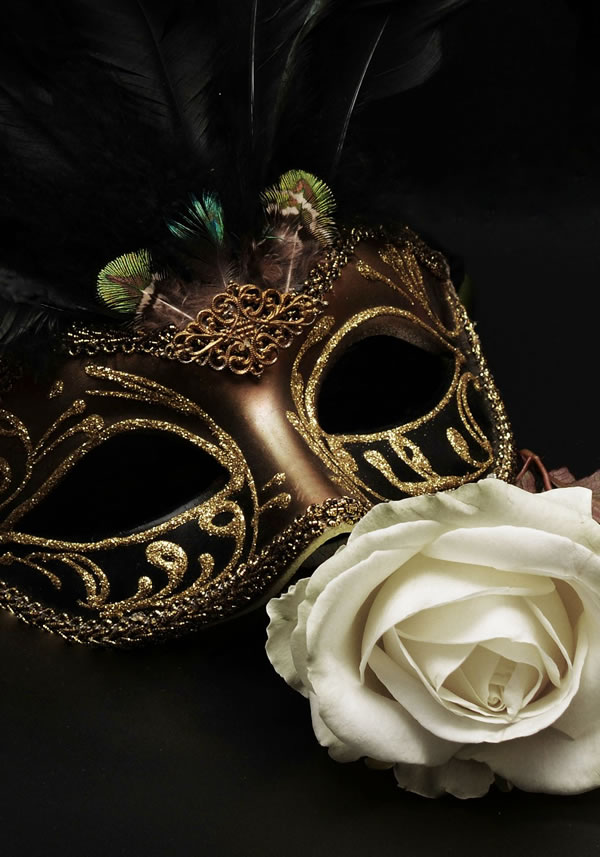 Bachelorette Parties
This would be our most requested theme party. Give that soon to be bride the ultimate "kicking off a new life" experience. We'll arrive with loads of games to get everyone in a festive mood.
We have a great selection of male products, so don't forget the groom!
Cuddling Couples
We can't think of a better way to use our expert romance consultant skills than to help enhance the relationships of couples. Invite your friends into your home and let's talk about sex!
Your friends will owe you one!
Happy Birthday!
Want to paint a big smile on that birthday girl or boy? Mix some buzzzz into that birthday cake!
What better way to kick off another year older than to bring all your friends together for lots of laughs, sexy games, and playful gifts.
Sexy Dress
When was the last time you shook the dust off that sexy black dress? Gather all of your girlfriends together and let's have a fashion show.
Don't answer that! Just go grab it, slip it on, and step on out. The perfect occasion for you to strut your stuff.